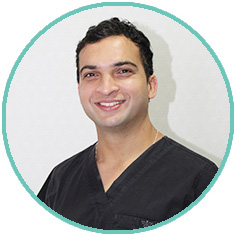 B.Med Sc (Hons), B.Dent (Uni of Sydney)
Dr D'Costa has special interests in cosmetic and general dentistry.
Dr. D'Costa loves intellectual challenge and the opportunity to practise hands-on skills that dentistry offers. He enjoys the variety of people he meets in the practice, particularly the way Somerset Dental Care supports neighbouring businesses and looks after those neighbours as clients.
'Work's a second home for me' says Danny, whose puckish sense of humour puts nervous patients at ease. Danny is a keen family man who adores his wife Althea and loves to go out on weekends with the kids.