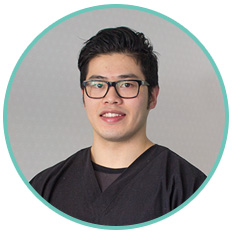 B.Med Chem, M.Pharm, B.Dent (Uni of Sydney)
Dr. Lim is almost over-qualified for his job, having completed a Bachelors' in Medicinal Chemistry at Monash University, a Masters' of Pharmacy at the University of Sydney followed by the post-graduate Dental degree at the University of Sydney as well.
Sean enjoys all aspects of dentistry, from simple and complex tooth restorations to oral surgery. He has a special interest in anti-ageing injectables and cosmetic dentistry to help his patients achieve their best dental and aesthetic outcomes. The team environment and state of the art equipment at Somerset Dental Care are bonuses.
Sean likes working with people, so he strives to communicate openly with his patients, taking the time to get to know their concerns and needs. He enjoys travelling in holiday time, and stays active by playing basketball and going to the gym.