Our team of dentists in Narellan
Our highly trained team of dentists are committed to providing you with the very best in dental treatment, dental service, and dental care. We are interested in establishing a long-term relationship with you and meeting your dental health goals. We will endeavour to make your dental visit a pleasant experience and we hope that you will feel relaxed in our dental practice.
Our dental team in Narellan is committed to staying up to date with the latest developments in dental treatment and dental technology. We regularly attend continuing education courses to ensure the treatment you receive is first class.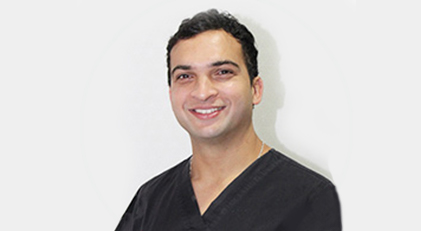 Dr Daniel D'Costa
B.Med Sc (Hons), B.Dent (Uni. of Sydney)
Dr D'Costa loves intellectual challenge and the opportunity to practise hands-on skills that dentistry offers. He enjoys the variety of people he meets in the practice, particularly the way Somerset Dental Care supports neighbouring businesses and looks after those neighbours as clients.
'Work's a second home for me' says Danny, whose puckish sense of humour puts nervous patients at ease. Danny is a keen family man who adores his wife Althea and loves to go out on weekends with the kids.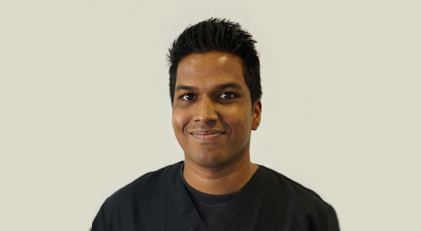 Dr Shakti Gounden
B.Dent, B.Mscien, Mstr.Pubhealth
With two Degrees in Dentistry and Medical Science, and a Masters of Public Health, Dr. Shakti Gounden strongly believes in development, both professional and personal.
Apart from an impressive academic record combined with over 4 years' experience as a practicing dentist, it was the opportunity to contribute and be part of community health programs that allured Dr. Shakti Gounden down his chosen career path. But the cherry-on-top for Dr. Shakti Gounden is being able to meet and interact with people from the local community, and putting them at ease with their procedure. A love for the technical aspects of dentistry make each day of work as interesting as the last.
But it's not all teeth, fillings and drills for Dr. Shakti Gounden. When it's time to unwind, nothing soothes his soul better than listening to music and meditating, especially after getting off a sports field. He's not particular about the type of sport either, you name it and he'll play it.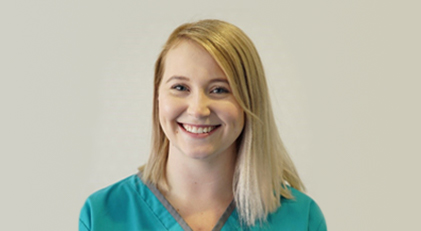 Danielle Mewburn
Dental Assistant/Front Office Co-ordinator
Sometimes our career paths are pre-destined at a young age, and only when we take a step back and reflect on the journey we've taken to get where we are now, do we see the connection. So, the fact that Danielle was one of those rare children that loved going to the dentist, it seems only natural she would become part of the dental world.
Danielle says she has always wanted to work in the health care industry, and the best things about her job are relating treatment options to patients in a way that makes them feel reassured and at ease, and helping her patients feel comfortable when in the dentist chair. Plus, with over 7 years' experience in the industry, Danielle's talents are refined instruments of excellence.
When Danielle is not putting patients at ease in a consultation or in the chair, she likes to let her hair down by spending time with friends and family, singing (karaoke of course), attending concerts and catching up on the latest TV shows.