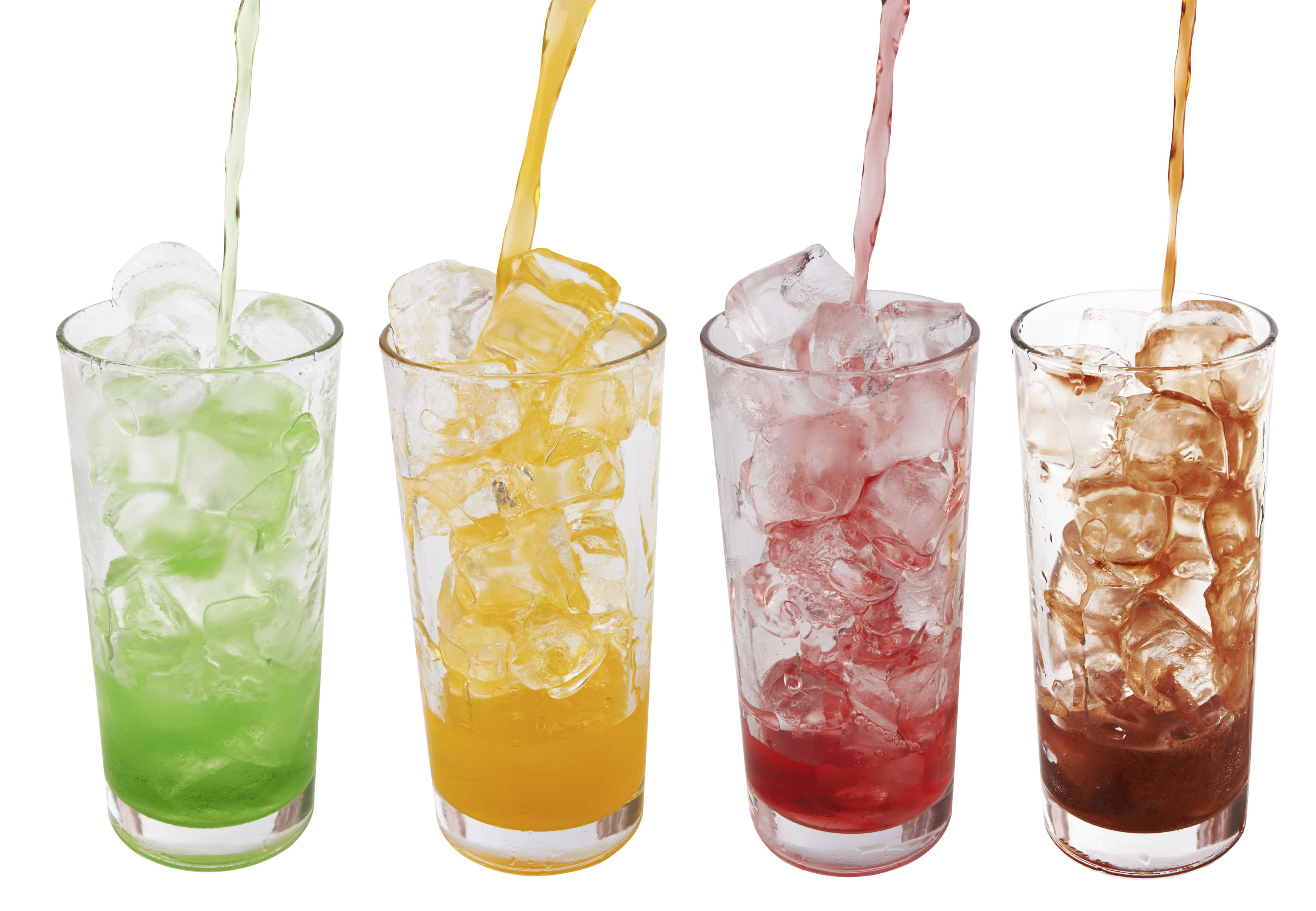 It is common knowledge that there are a substantial number of drinks on the market that are highly damaging to general dental health. What can be surprising to some however, the far-reaching consequences that over-indulging on these can have not only on your teeth but your entire life.
So how does a drink end up damaging your teeth? There are two key areas; tooth decay caused by sugar, and dental erosion caused by acidity.
Tooth decay is predominantly caused by the bacteria that forms in plaque, leaving a damaging layer over your teeth. The bacteria in the plaque layer are essentially being super charged by feeding on the sugar in sweet drinks, accelerating their damaging effects. The more you drink, the more energy you give these bacteria to attack the enamel on your teeth.
Dental erosion is caused by the high acidity levels found directly in some drinks and foods.  The acidic levels found in these products dangerously drops the pH level in your mouth, causing your natural erosion defences to be weakened. Erosion attacks the tooth even more aggressively than decay, essentially dissolving the protective enamel crystals and exposing the tooth to further damage.
A perfect storm of degeneration happens when the worst offending drinks contain a mixture of both sugar and a high acidity level. Consumption of such drinks can rapidly increase the risk of painful dental issues, leading to the need for extensive, as well as avoidable, dental work.
The Cancer Council of Victoria have released a list of the most sugary drinks currently on the market, showing how our common beverage choices are fuelling the current epidemic of tooth decay in Australia.
| | | | |
| --- | --- | --- | --- |
| Drink | Serving size | Grams of sugar (per serve) | Grams of sugar (per 100ml) |
| Coca Cola | 375ml | 40g | 10.6g |
| Coca Cola | 600ml | 64g | 10.6g |
| Sprite | 600ml | 61g | 10.1g |
| Fanta | 375ml | 42g | 11.2g |
| Solo | 600ml | 72.6g | 12.1g |
| V Energy Drink | 500ml | 53g | 10.6g |
| Red Bull | 250ml | 27g | 11g |
| Mother | 500ml | 52g | 10.4g |
| Gatorade: Fierce Grape flavour | 600ml | 36g | 6g |
| Powerade: Mountain Blast flavour | 600ml | 34g | 5.7g |
| Spring Valley Smart Water: Armour flavour | 500ml | 33g | 6.6g |
| Vitamin Water: Essential flavour | 500ml | 27g | 5.49g |
| Lipton Ice Tea: Peach flavour | 500ml | 26.5g | 5.3g |
Source: http://www.rethinksugarydrink.org.au/how-much-sugar
Damage to your teeth affects much more than the obvious visual aspects of your health. Any damage to your smile impacts on the way you present yourself to world and your overall self-confidence. Keeping your teeth healthy and protected from damage will help ensure that you never feel uncomfortable to smile.
By limiting your exposure to degenerative drinks as well as committing to a dedicated and consistent oral hygiene routine, you can significantly improve the protection of your teeth. Somerset Dental can effectively advise you on the best drinks to consume in order to avoid these issues. Luckily, we can also provide comprehensive treatments and oral hygiene plans to help combat any existing signs of tooth decay or dental erosion.
Don't forget to share this via Twitter, Google+, Pinterest and LinkedIn.