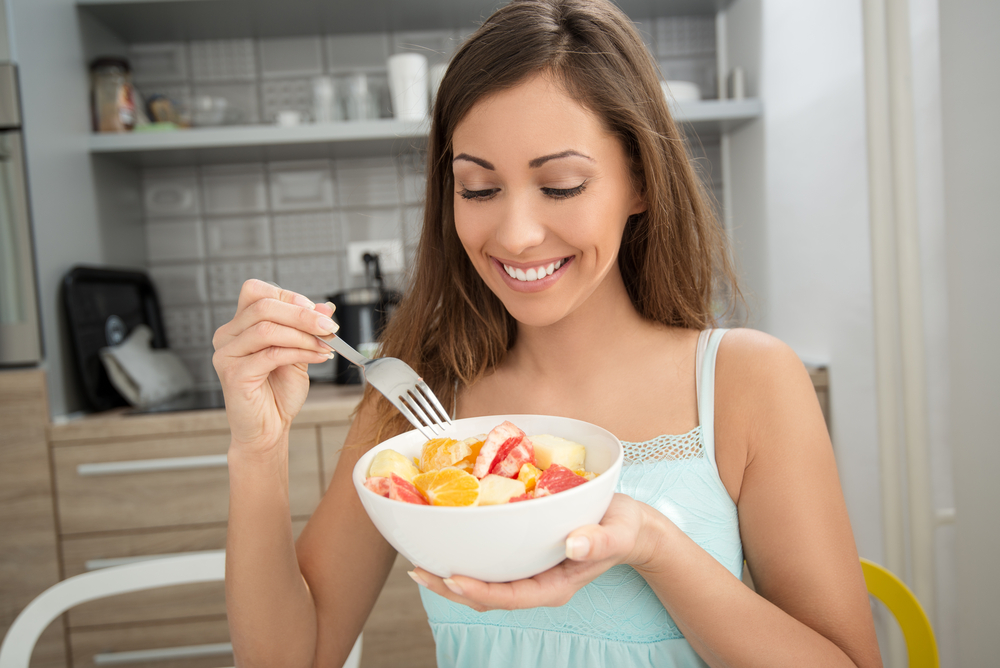 Sugar has a detrimental effect on the teeth, but there are a few healthier alternatives worth trying.
If you love sweet treats, you are not alone! Many of us fall victim to cravings, but the unfortunate reality is that sugar can have a serious impact on our oral health. Fortunately, there are a few healthier alternatives that can help you get your sweetness fix without harming your smile. Read on for some ideas for snacks that are both tasty and nutritious…
1. Eat some fruit
If you're craving something sweet but want to stay away from processed sugar, one of the best options available is fresh fruit. Although fruit naturally contains sugar, it does not have the same effect on the body as the refined sugar found in candy and baked goods. For an option that is low in acidity, go for bananas, peaches or strawberries. If you have some time, you can stew or bake some apples or peaches for a quick and easy sweet treat that pairs well with plain yoghurt.
2. Choose a naturally sweet veggie
Although it may not qualify as a dessert, you might just be able to curb a craving with a naturally sweet snack like a sweet potato. Sweet potatoes contain natural sugars and are also high in fibre, which means that they keep you fuller for longer than most processed treats. To make it even more tasty, you might consider adding some butter and salt, or even a sprinkle of cinnamon.
3. Go for natural yoghurt
For a calcium-rich and creamy treat that's also healthy, few things beat Greek yoghurt. Choose one that does not contain any added sugars or flavours, and rather add your own extras — fresh berries and fruit are a great addition, while nuts and a little bit of honey will make it even more indulgent.
4. Make your own 'ice cream'
If you're craving some ice cream, but would prefer a healthier alternative, it's well worth making your own added sugar-free version. Simply place some frozen bananas in a blender and process them until they take on a smooth texture. You can play around with flavours by adding some unsweetened peanut butter or a bit of cacao.
5. Try some chia pudding
One of the healthiest desserts you can go for is chia pudding. It's packed with nutrients, fibre and antioxidants, plus it's easy to make at home. An added bonus? You can easily customise the dessert to suit your personal preference. To make it, simply mix chia seeds and a milk of your choice together and place it in the fridge for a few hours to set. Once it has set, you can enjoy it as is, or you can add fresh fruits, berries, nut butters or honey for extra flavour.
How can we help?
At Somerset Dental Care, we love helping our patients maintain beautiful and healthy smiles in the long-term, which is why we are available to address any questions or concerns that you have about your oral health, hygiene practices, dietary choices and lifestyle. We encourage our patients to take good care of their overall health as well as their teeth and gums, and provide a range of preventative dental services designed to keep your smile looking and feeling good.
While proper oral hygiene and a balanced diet are important in keeping your teeth in good condition, we also encourage you to come in and see us for a routine dental check-up and clean every six months. At these appointments, we will thoroughly examine your teeth and gums in order to detect and treat any potential issues before they become more serious.
If you would like to find out more about what to expect at a dental check-up and clean at Somerset Dental, please have a look here.
To make an appointment, please get in touch here or give us a call on 02 4648 0909.
Don't forget to share this via Twitter, Google+, Pinterest and LinkedIn.